Saying Good bye 2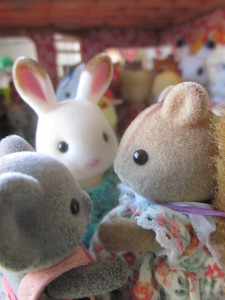 The Acorns were next to say good bye. "You will write to us and sent a post card, we will miss you!" said Rose
"Good bye Lisa!" said Gerimine.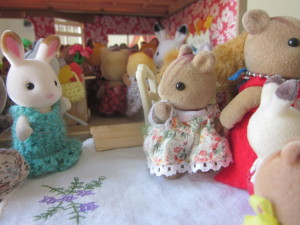 Holly Acorn had to practically priese her daughter away from her friends.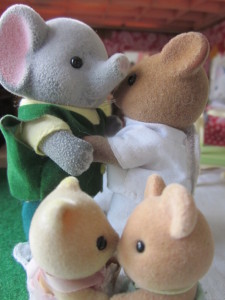 Hugo gave Henry doormouse a man hug and Milly said a very teary good bye to her best friend Linda.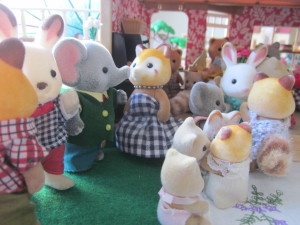 Next were the Robinsons who had a great mass of friends so it was going to be very hard to say good bye.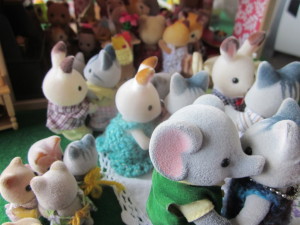 The fishers also had alot of friends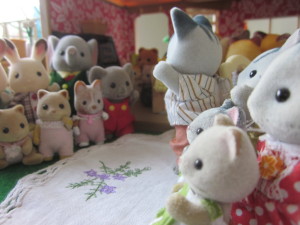 which all after a great deal of hugging waved goog bye.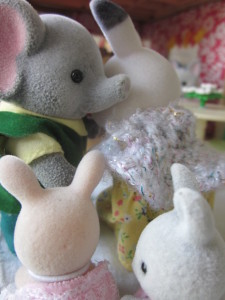 Hugo wished Chelsea Blackberry good luck.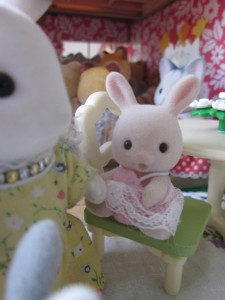 "Mummy not leaving, mummy not leaving!" cried her daughter Laura.
"Dear, we are going on a plane to a place halfway around the world!" said her Mummy excitedly.
"What? You mean train to next village right? Train not plane. What is a plane anyway?" questioned Laura
"A plane is like a train except it doesn't go on railway tracks but it flies in the air! It has wings too and; you'll see."
"But why take a plane to the next village, you can train there!"
"Yes, but we are not going to the next village, we are flying to Germany which is halfway around the world!" patiently said Chelsea. Laura was impressed, she just stared at her mother with her mouth open with surprise and whispered only one word;"Wow".
————————————————————–
Well, heres part two. I am leaving tomorrow and going  to Germany and Austria for 5 weeks altogether. I will post during my time there so you can see what the sylvanians are up to.
Emily