New food and two people go to hospital
Hi!
I had some plain pink and purple "milk containers" from a barbie set which I no longer play with. Here they are: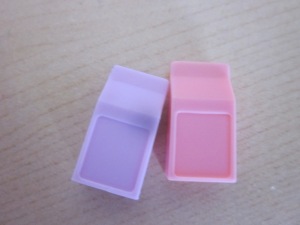 Then I started to paint them blue, also I found other items that could do with a bit of paint so I painted them too.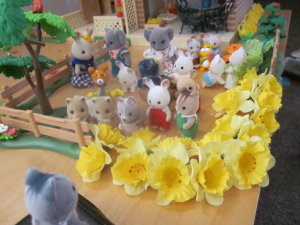 Here are the finished milk cartons, medow fresh, the goodness of nature. I put a sticker on Voila!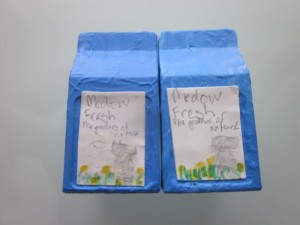 ……………………………………………………………………………………..
Ahhhhhhhh on thursday evening I got one of the worst suprises ever, Matthew Buckely, 's ear was off!!!!! I wade a very very short story about it.
An Emergency!
Hugo Trunk was called to the middle of townwhere a tragic acident had takken place. Matthew Buckely had been pushed from the tip of the gnome by carrie, fred and vanessa. There he lay, his ear beside him. Hugo got into a helecopter he had odered and flew to hospital.After his emergency operation the devestaded Villagers could see matthew. Mrs Chocolate took some photos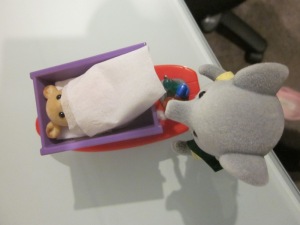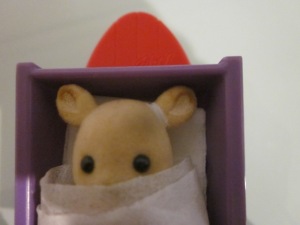 See the glue?
He's now on a road to recovery.
…………………………………………………….
Another person was in hospital, Zara, she was trying to safe her brother, Ashton, from falling off a cliff. Tripped and twisted her ankle.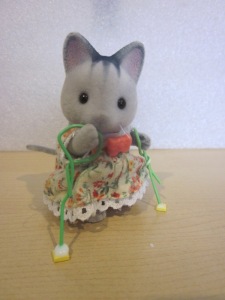 The Fishers adopted Annie Keats and Love their Little half daughter.
Emily