Birthday presents
Hi!
Sorry that I have not posted anything for a while, i was quite busy, anyway it was my birthday. I got 4 sylvanian things and some craft stuff, this post will tell you what I got.
Ya see? The starter house! I always wanted this set because
1.You get the house
2.You get a rabbit figure which I named Rose Chocolate
3. It has some furniture
This house belongs to the marmalade bear family which I got from my friend Renee.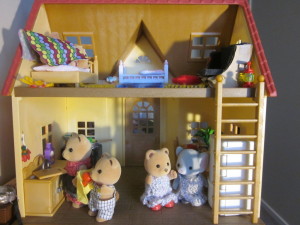 This is a view of the house, the pink and white bed,fridge, sofa and most of the accessories did not come with it.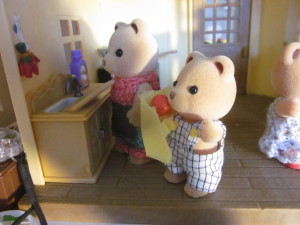 Mother Lauren is washing up and brother Jack is drying.
Sister Kyra has already made friends with Nellie Trunk. Mrs Fisher made them twin dresses.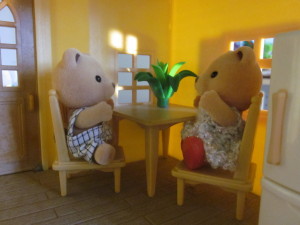 A little table is tucked away behind the fridge along with the indoor pot plant.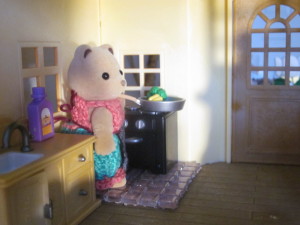 This is probably my favourite place in the house because its so nice and colourful, kind of anyway. The black oven realy suits the pink tiles.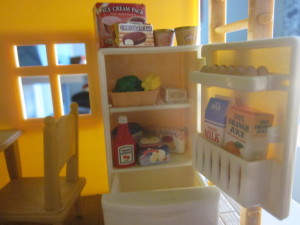 Another present was the refrigerator set, this is what came with it, all the things ontop of it are meant to be in the frezzer .
Heres Father Harry taking a nap.
This is the other side of the top floor.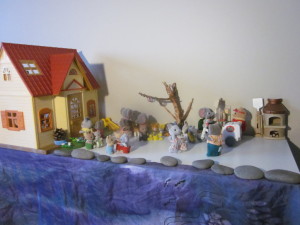 This is where the house is located,go more left to find the heart of basswood creek. Do you see the pizza place on the right? Thats the other present, I will post about it soon.
…………………………………………………………………
The descripti0ns of the marmalades and rose will be up soon, I am going to re do my figures.
Emily