A Delivery from the Pizza Palour
A Delivery from the Pizza Palour
It was another busy day at the basswood creek pizza Palour, Mr Marmalade had just served another happy customer(Hugo).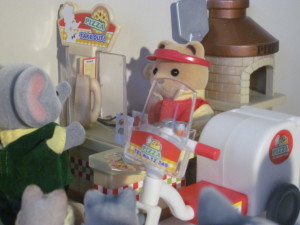 The phone rang:
Mr Marmalade: Hello, Pizza Palour here, how may I help you?
Mrs Fisher: Hello, I would like to order a red capsicum flower pizza.
Mr Marmalade: Sure, any drinks?
Mrs Fisher: No thank you.
Mr Marmalade: Delivery or have here?
Mrs Fisher: Delivery please.
Mr Marmalade: It shall hopefully be ready in half an hour.
Mr Fisher: Thanks! See you soon!
Mr Marmalade: Bye!
Then Mr Marmalade(Harry) made the pizza and put it into the oven.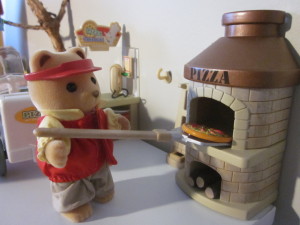 Once It was ready he put it in a box, ready to take it to Mrs Fisher.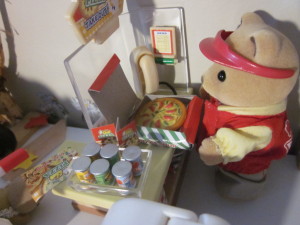 He put the box into his little Tricycle-Motorbike thing.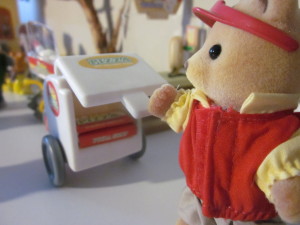 Then he drove off to Mrs Fisher.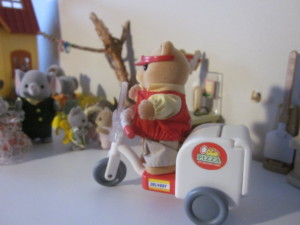 Hi! Hope you like the story! The description of the Marmalades is up,well, I am going to put it up after I have done this. Also if you would like / recommend someone to put on my links page you are welcome to comment a link and then I will put it on the links page. Of course I will ask the owner  first.
emily
PS The My Figures page is re-done .