Dancing and an up to date village photo
Hi! sorry I have not posted for a while=( But anyway, I am quite busy this week, testing, school, 3 days of camp, and so on.
So a couple of days I walked around the room and on my sylvanian display I saw the adults dancing.
Here they are dancing , right hand in front, left hand at the back. Chelsea has already made friends with everyone, expecily with Savanah Trunk and little Alfie Walnut.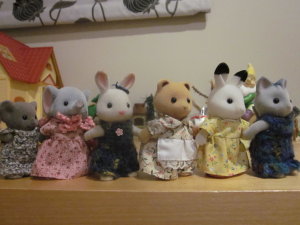 Here is a picture of all the women, you can see their style of dance better on this photo too.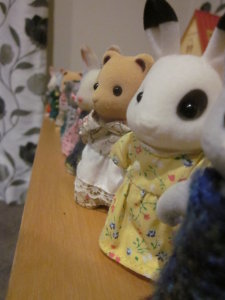 I love this picture, it seems that the line of adults goes on and on.
Then all the year 4&5 students started to dance too!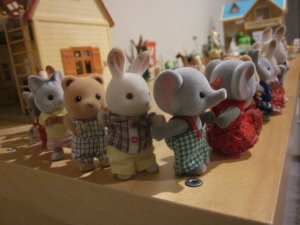 Here they are, dancing away.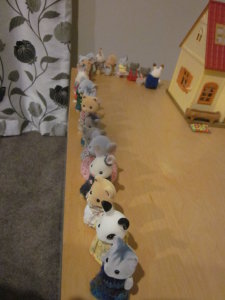 As you can see the line was so long that they had to go around the corner, well, it was kinda a parade anyway.
All the year 1ns started dancing in the parade too!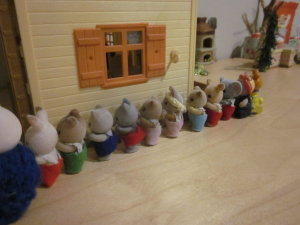 They found the style of dancing quite hard but were having to much fun to stop.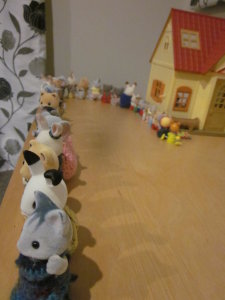 The lines getting longer…
You won't believe this but all the nursery children and children at the age of one or two danced too!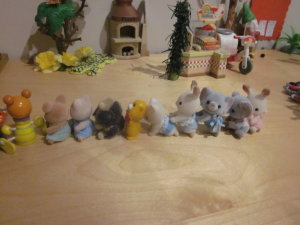 They found the style far to hard so they did the tu-tu train style.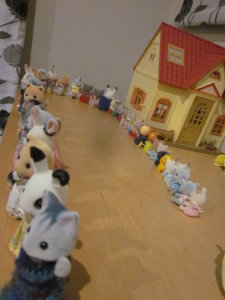 Look how long it is now!
Then Dorothy made a couple of twists and sharp turns in the line and they ended up in a circle!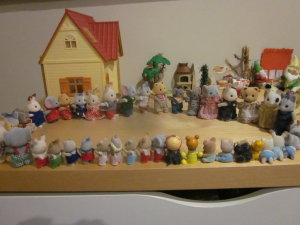 They still did not stop dancing!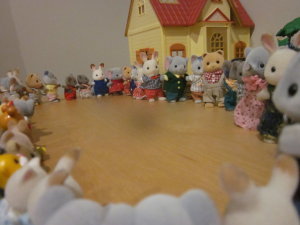 I never thought that there are so many sylvanians in basswood creek. Thought Jane.
Hugo Trunk was the leader now and led them into their village photo positions. Which one is better do you think? Whith or without light?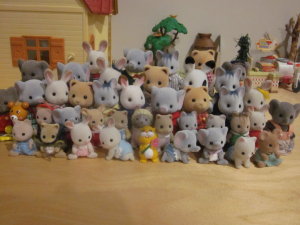 Without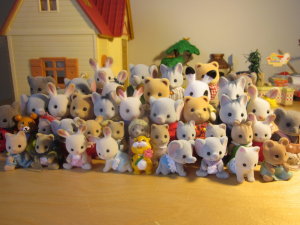 With
Would love to know=) Also Chelsea Blackberry's description is up so cast a look to the bottom of my figures.
emily