Connie's and Chelsea's new home
Connie's and Chelsea's new home
"The crib goes in the corner of the feather wallpapered room thingy." said Chelsea Blackberry to Rolf Billabong and Perkin Fisher, carrying Connie's crib. Chelsea had recently adopted little 2yr old Connie Seashell.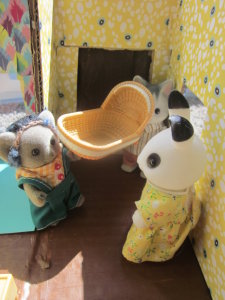 Once her crib was in place Chelsea put her adopted daughter's bed things in the crib and set up her toys.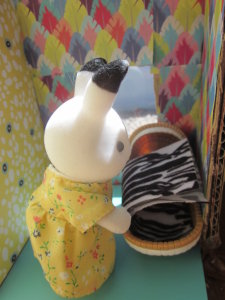 The little nursery was finally done. Hugo Trunk and Harry Marmalade walked into the house, carrying Chelsea's bed, well, sort of.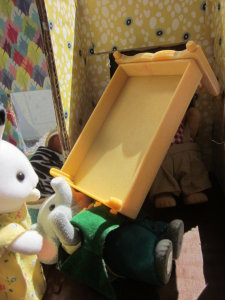 "Are you OK?" asked Chelsea
"Yeah" replied Hugo. Then they pushed the bed into place because Chelsea said that it was safer.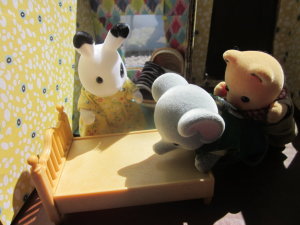 Chelsea put on the mattress and blanket, there.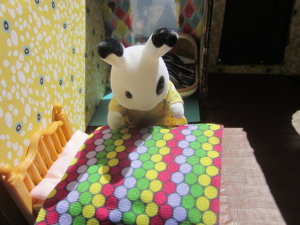 She and Fraser Chocolate carried the armchair in, and then the house was done. They Hi Fived each other.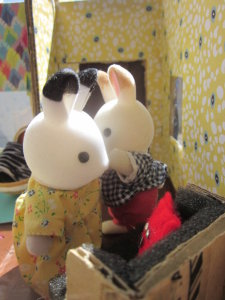 Chelsea collected Connie from the nursery and showed her the house.
The entrance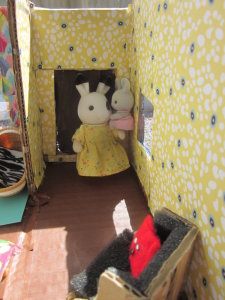 Chelsea's bed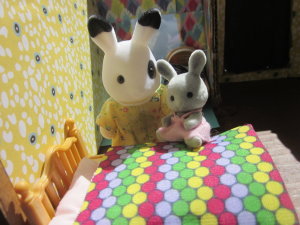 Her nursery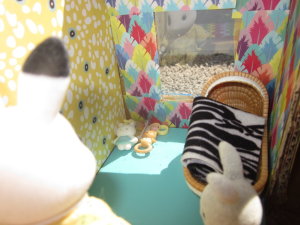 Itty! Ob! Attle! She squealed with joy pointing at the cat, bear and rattle.
"Yes dear," said Chelsea, "Kitty, Bob and Rattle are here too." Then she bent down and hugged Connie. Home, sweet home.
——————————————————–
Hi! Hoped you liked this post. Chelseas better photo with Connie& descriptions are up :).  As you can probably see, I have changed my background and colour theme.
Here are some more pictures of their house without figures: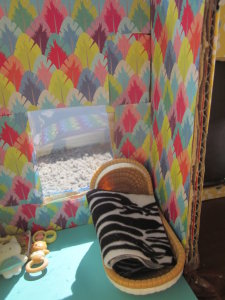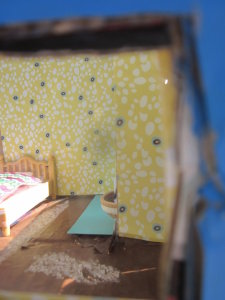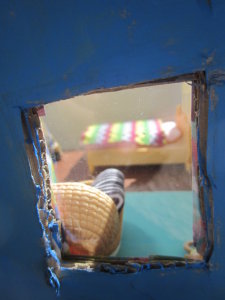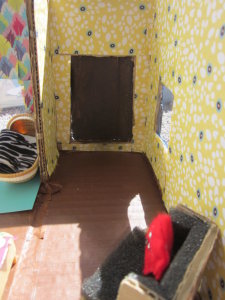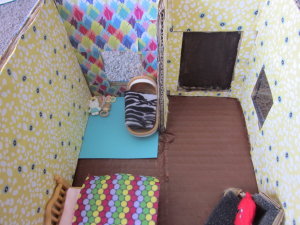 Emily