15th of December
15th of  December
Yay! Today was Monday the 15th and Dorothy had promised that she would make some playdoh for the children to play with.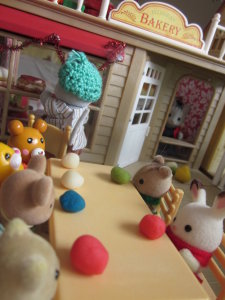 The children chose beutiful colours and then sat down at a table to make creative shapes and sculptures. Perkin in the background was just hanging up the tinsel. (After he had bought the wrong colour, wrong size and wrong style of tinsel three days before.)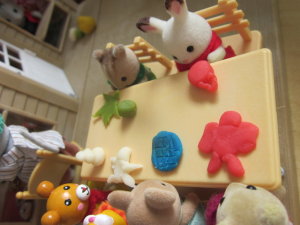 Finally they looked at their finished sculptures.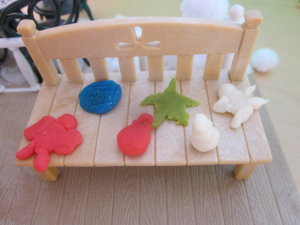 Dorothy loved them
—————————————————–
Hi! here is something else: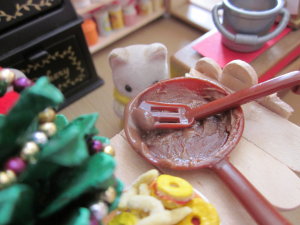 Dorothy did some baking and Annie got to lick out the bowl
——————–
Tomorrow I am going to show you the finished chocolate cake, 100% edable. 95% pure melted chocolate and 5% crushed candy cane.
Emily